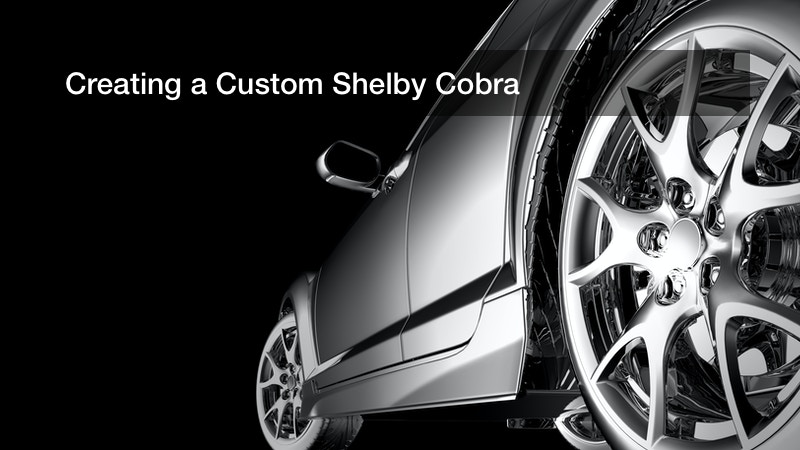 Have you always wanted to build a custom roadster? Have you daydreamed about creating a Cobra replica so real that it looks like the original? If so, there is good news for you. You can have the custom roadster you've always imagined by purchasing a replica car kit.

A Shelby Cobra kit can help you create an awesome muscle car that bring back the 60's vibe that no longer exists in cars today.

A Quick History of the Cobra and Its Replicas
The first Shelby Cobra was created in 1962 by Carroll Shelby. It was a revolutionary both in looks and power and continued to be made until 1967. Although it had a short run on the market, that hasn't stopped people for many years past to create replicas. Due to the limited time that they were created it is hard to get a hold of an original, so car enthusiasts create their own.

The Replica Market
It's possible now to purchase all of the items you need for a replica kit from one place. Manufacturers provide full kits, but also sell them in pieces in case you only need specific parts.

It's also possible to find unfinished replicas that someone is getting rid of. This could save you some money in the long run depending on their selling price. You would have a good base to start with and could add the finishes touches that you like.

Upgrades
It's also possible to get upgrade parts for your Cobra. If you want a fully custom roadster with more power and special features, there's a market for that. With today's market there's not much you can't do to your replica to make it more awesome. The combination of the classic 60's look mixed with today's upgrades makes for an insanely cool car.

Start Building Your Shelby Cobra Today
It's time to stop day dreaming and start building. It's easier than ever to create your very own Shelby Cobra, especially with online ordering capabilities. You can have all the parts you need shipped to your garage. Get to work and before you know it you will have the car of your dreams!