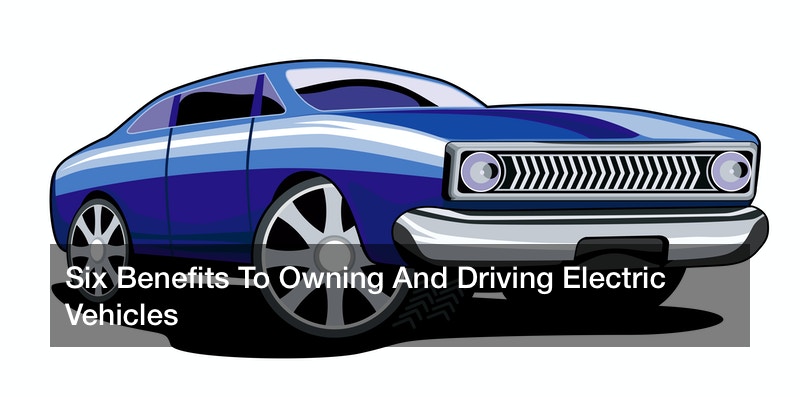 With each year that passes, more and more drivers are discovering the benefits of driving electric cars. Plug-in electric vehicles are now viable for most lifestyles and budgets. With more than two dozen models now commercially available, some 800,000 Americans have made the switch to driving electric.

The U.S. electric vehicle (EV) market posted a solid first half (H1) of 2017, growing almost 40% year-over-year to 90,302 vehicles. As if that wasn't enough proof, electric vehicles will make up the majority (54%) of new car sales worldwide by 2040, according to a 2017 Bloomberg report.

There are plenty of benefits to owning and driving electric vehicles, including:
Fuel Savings: On average, fueling a car with electricity is roughly the same as gas at $1/gallon of fueling with gasoline. With lower running costs, that means you're going to save money if you own an EV. To find out just how much you might be able to save, many fuel cost savings calculators are available online.
Easy maintenance: Your average electric vehicle has less moving parts than your everyday conventional. Since you don't have fuel injection systems, radiators and other parts to worry about, there's less cost in maintaining the car. You'll eventually need a replacement battery, but most manufacturers offer eight year warranties for batteries.
Less pollution: By driving an EV, you reduce the amount of pollution in the air that comes from car exhaust.
Eco-friendly: EVs also help to reduce greenhouse gas emissions by charging cars at charging stations and with solar powered PV systems.
Safety: The average electric vehicle has a low center of gravity, which makes them less likely to roll over. They are constructed to be durable and have a lower risk of fires or similar problems.
Better health: Reducing exhaust emissions can benefit everyone's health. Better air quality means you can breathe easier and there's reduction in both noise pollution and air pollution.
Indeed there are numerous benefits to switching to electric vehicles, but drivers are going to need places to charge them. Business owners can benefit from the need for charging stations by installing one on their business premises or by installing EV charging networks if the same company owns multiple locations. Ways that way owners can benefit include:
Improved health: It's been established that driving electric vehicles has positive benefits for the environment. Businesses can do their part to be eco-friendly and becoming spots for the best commercial EV charging stations for electric vehicles. Doing so will greatly reduce air pollution and show that a particular business is supportive of new and evolving technology.
Making a statement: By providing the best commercial EV charging stations and EV charging networks, a company is telling customers and employees about where it's values lie. Supporting electric vehicles sends the message that the company is forward-thinking and supportive of the environment. If that message comes from the top, it might encourage employees to consider doing more as individuals and to customers, those values will improve the reputation of the company brand.
Tax advantages: By installing the best commercial EV charging stations, companies setting up the possibility of using an electric car for company use. This helps the environment, but it also comes with big tax advantages. The United States Department of Energy offers a federal incentive program that gives up to $7,500 in federal tax credits for buying an electric vehicle. Not only is there a tax incentive for buying an EV, but installing a charging station could have monetary benefits as well. For example, if a station was installed between Jan 1, 2015 and Dec. 31, 2016, a business could qualify for a tax credit for about 30% of the cost.
Retaining employees: As more people buy electric cars, a business providing the best commercial EV charging stations is offering a huge perk to employees. While they work, they could be charging their car if they can't at home. This can potentially give businesses a leg up when trying to recruit top talent.
As of December 31, 2017, there are an estimated 20,178 EV public and private charging locations (sites) in the US, with 17,526 (86.9%f) being available to the public. By adding charging networks and stations, businesses can offer added benefits to employees, be eco-friendly and offer a strong statement about its values.