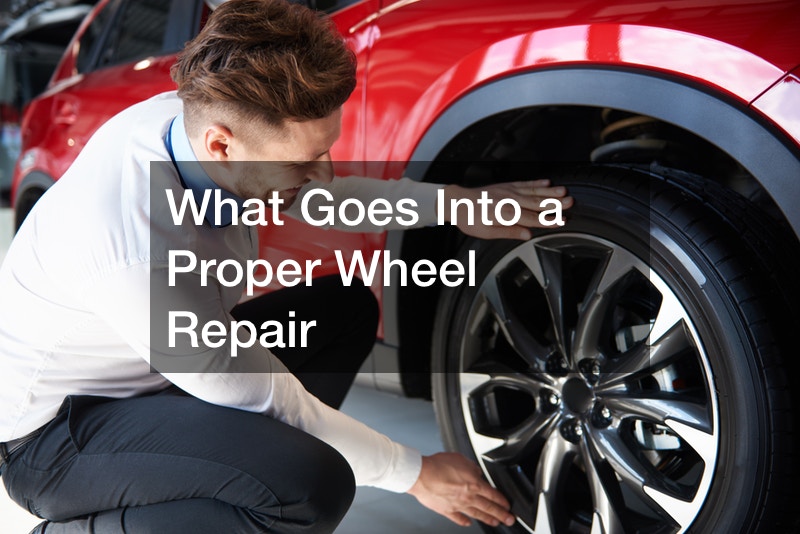 The video discusses the step-by-step process of repairing rims that accidents and incidents have curved. The first step in the wheel repair process is removing it from the vehicle before getting started. The mechanic then puts the wheel on a machine to ensure that it is bound and set correctly.
The machine also looks for bends in the wheel. If the wheel is indeed bent, it will need to go to the different part of the shop, known as the straightening section. In this area, the technician will measure the runout so that he can see exactly where the wheel is bent.
The wheel needs to be straightened before the technician can move forward with the cosmetic repair process. Therefore, he will use a machine to straighten the wheel, and then he will move the wheel to the stripping tank to remove the existing paint and finish from it. The chemical solution used in a high-quality shop removes the finish without damaging the aluminum.
The machine sanding process is next for older wheels. The wheels are washed and dried before the repair process begins. Polishing and powder coating processes are performed before the wheel goes to the next step of getting painted.