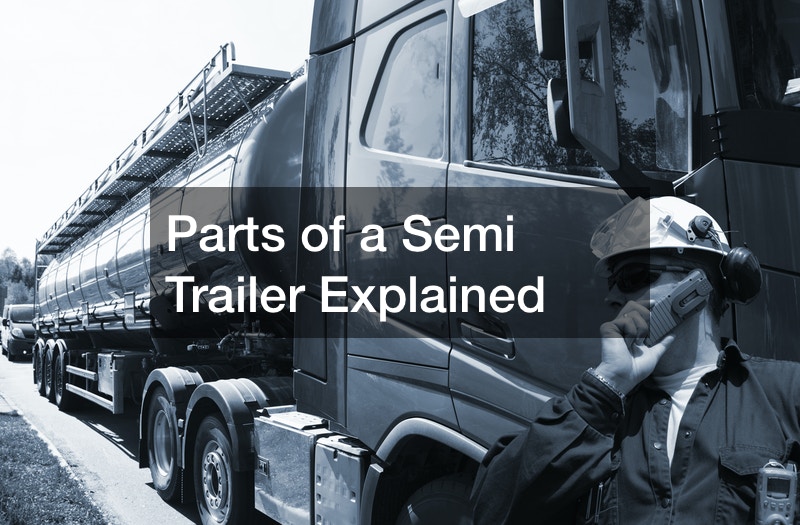 You often see big-rigs on the roads – semis with a trailer loaded down with cargo. What keeps these massive machines attached and safely on the road? The attached video will explain more about the trailer parts and how the whole tractor-trailer functions.
The largest part of the tractor and trailer combo is of course the trailer itself.
This large rectangle can be loaded down with all manner of materials, and can even be temperature controlled for sensitive cargo. All of this is attached to the tractor or cab with a small but solid piece of metal at the bottom front of the trailer. This is called a 'kingpin'.
Around the kingpin is what's called the 'fifth wheel' and this whole apparatus is really what holds truck and trailer together. Further back, you have your landing gear for when the trailer isn't hooked to a truck, crossbeams for stability, and the trailer's wheels.
Tractor-trailers are massive marvels of simple engineering, managing to haul amazingly heavy loads on only a single simple solid piece of metal.