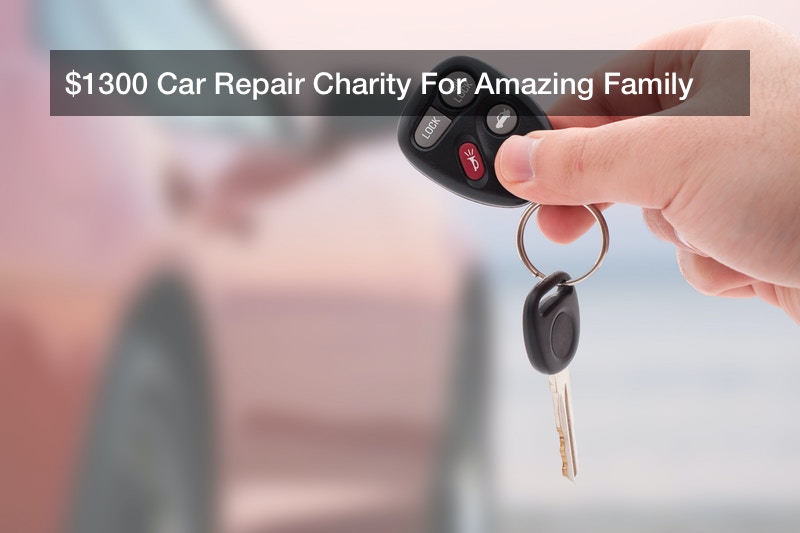 Give Back Films is an organization that does good deeds for people who deserve it. In this video, the hosts pay the car repair bill for a family that can't afford to pay it. The whole thing is recorded, with the parents coming into the auto repair shop in order to record a testimonial about the shop in exchange for a discount. But when they arrive, they find out that the entire bill has been covered by Give Back Films. The parents are emotional as they find out, and even more so when the hosts hand them a five hundred dollar Walmart gift card to buy groceries and a Wii video game system for their daughters. As the hosts explain, the parents adopted two children with special needs, providing them with a loving home at their own expense.
The process to adopt their first daughter took five years and cost twenty-five thousand dollars. This process was severely impacted when their savings were wiped out after the father lost his job during the Great Recession. But through hard work, persistence, and multiple creative fundraisers, they were able to raise the money and finally adopt their first little girl from an orphanage in China. Afterward, when the opportunity to adopt another girl from China with the same medical condition arose, they repeated the process without hesitation. This couple goes through life selflessly caring for those around them. So when their repair bills started to pile up after an accident, the shop providing the auto repair services contacted Give Back Films in hopes that they could help repay that kindness.
Adoption is a process that takes a great deal of money, determination, and selflessness. This family's financial situation has fluctuated greatly over time and in this video, they are left with bills that they are struggling to pay. Things like auto repairs are expenses that most families will have and these repairs are usually necessary for the family to be able to access transportation in their everyday lives. When someone who has given so much to those in need needs this kind of basic help for themself, often the community notices. That was the case here. The family didn't request charity or assistance for themselves. Instead, it was the auto shop employees who decided to step up, showing that doing good works can have both an immediate and long term effect when you least expect it.