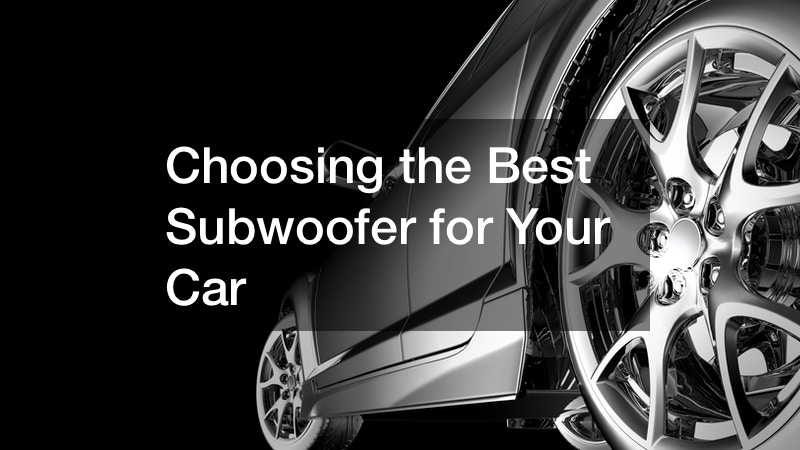 As the video "How to choose the right subwoofer for your car or truck | Crutchfield" explains, a subwoofer is a loudspeaker that reproduces mainly low-pitched audio frequencies. The frequencies are known as bass and are typically between 20 and 200 Hz. Car owners use subwoofers with other loudspeakers to create unique sound systems.
People can use these systems in many different environment types.
They include live performances, concerts, DJs, and nightclubs. You can also put them in homes for television and movie viewing. You will need to consider many factors when shopping for a subwoofer.
First, consider whether you will use the subwoofer only with your car or if you will use it in other systems, such as home theater systems. You can decide this by looking at the number of output terminal connections and the type of input connections the subwoofer has.
Suppose you think you might use your subwoofer for two application types. In that case, make sure that the connectors are standard ones. If they are standard, acquiring an additional connector will thankfully not cost you a fortune.
The size of the subwoofer is also an essential factor. If your car does not have enough space, you will not be able to install it there.
.