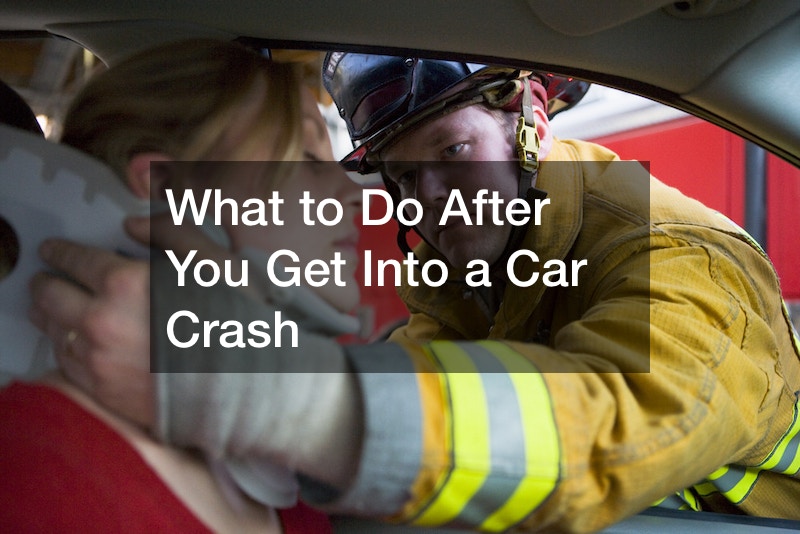 You've been in a car crash and shaken. You may be injured, confused, or just plain scared. What do you do now? First of all, don't panic. Stop and assess your situation. The first few moments after you get into a car crash can be some of the most stressful in your life. A car accident can be stressful, and it's crucial to make decisions that will help protect you and your property. While it helps to remain calm and assess the situation, you must take action immediately. Get as much information about what happened as possible. Ask for witnesses' names and phone numbers so that you can contact them later if necessary. Here are some steps to take if you get into a car crash:
Call a Tow Truck
If you get into a car crash, do not try to move the vehicle until you have spoken with a professional. You Call an emergency tow truck service to get your car out in minutes. The trucks come with a winch to pull your vehicle out of the ditch or anywhere dangerous. They have the experience and equipment to care for your car properly. They can remove your vehicle from any accident without damaging it. Do not move your vehicle until you get help from a professional tow truck driver. Driving could be dangerous and unsafe even if you feel like your car can move. You may not see other cars or pedestrians around you, and moving your vehicle could cause further damage and injury. Tow trucks serve two basic functions: they can move a vehicle from one place to another and provide roadside assistance during emergencies.
Many other reasons call for the help of a towing company other than accidents. You can call for assistance if your car breaks down or gets stuck in the snow. If your battery dies or you accidentally lock yourself out of the car, you can call for assistance. Towing services are available 24/7, and you don't need an appointment. You only call and tell them your location and the kind of assistance you need. Most towing companies have flat rates per tow depending on the distance traveled and whether it's an emergency. If your car needs towing to a repair shop, it's crucial to know what they will be doing with your vehicle. Ask whether they will inspect the damage and if so, ask for a detailed report of the damage and estimated cost for repair. You may also ask for a reasonable estimate of how long it will take them to complete all repairs.
Contact Your Attorney
Car accidents happen daily on roads and highways. Unfortunately, accidents may result in serious injuries or death. When you suffer serious personal injuries due to another party's negligence, you may be entitled to compensation for your medicine, and other expenses arising from the collision. You can file a personal injury claim against the other driver or insurance company. However, it's important to know how this process works before filing a lawsuit so that you can protect your rights if necessary. When you get into a car crash, you need someone by your side who will guide you through the process of getting your rightful compensation. Although some car insurance companies will offer immediate reimbursement for medical bills and other expenses related to the accident, others have trouble getting compensation from them. They may look for loopholes in policy language and if this happens to you, consider hiring an attorney who specializes in car accidents.
You need to involve a car accident attorney immediately to take care of issues since time is of the essence. You will want to preserve evidence as soon as possible. By allowing your attorney to handle this process, you can ensure that all the evidence is properly accounted for and preserved. You may need immediate medical attention following an accident if you are injured. Injuries from a car accident may last a lifetime. As such, you should also seek legal counsel immediately after the crash to begin the claims process with an accident injury attorney as soon as possible. You may have a case against the other driver and their insurance company. The injury attorneys will have experience handling these types of cases. The best attorneys will work hard on your behalf to ensure you get full compensation for all of your losses.
Talk to Your Insurance Company
If you get into a car crash, your auto insurance provider should help you with the repair of your vehicle. Repairs include bodywork and any other damages to your vehicle. If you are not sure if you have coverage for this type of damage, ensure to check your policy or contact your agent. It may seem common sense, but you must take the right steps after an accident. Do not attempt to move any of the vehicles if someone is hurt, as this can cause further injuries or even death when moving the vehicles involved. You should also avoid talking to anyone at this time because they can use anything you say against you when trying to determine liability for damages suffered by others due to the accident.
Among the first things to do when you get into a car crash is to contact your auto insurance company and file an accident report. This report will help with insurance claims and legal action if necessary. If possible, you can get the names of witnesses and take pictures or video footage. If you have collision coverage on your policy, it's crucial to let your insurer know right away so they can begin assessing damages and carry out car repair services. Your insurance company will help you file a claim and get all the necessary paperwork. Without enough insurance coverage, your insurer will pay only up to their maximum limit for each person involved in the crash and any property damage caused by the accident. When filing an insurance claim, it is helpful if you have proof of any medical treatment or repair bills incurred due to the accident. You may also want to consider hiring an independent adjuster who can review your insurance policy with you. You must never accept any settlement offer without first consulting your insurance company.
Repair Your Window Glass
If you have been in a car crash, you should be familiar with the damage that can happen to your car. If you get into a car crash, there is a possibility of broken windshields, cracked window glass, dents and scratches in the paint, or even cracks in the glass. That is why it is paramount to get professional car detailing to take care of any damage soon after you get into a car crash so that it does not get worse. Car window glass is an essential part of your vehicle that keeps you safe and protects you from the elements. When this glass is compromised, you must visit an auto glass repair shop and replace it to avoid further damage and ensure that nothing else happens to your vehicle. You can tell if your car's windows need repair by checking for cracks or chips in the windshields or side windows.
You can check for cracks by using a flashlight at night or during daylight hours using shades on the glass from trees or nearby buildings. If you spot cracks in your windshield, have it replaced immediately. They can become worse when driving over speed bumps or potholes and cause an accident. If chips or cracks are larger than a quarter inch wide or deep, you should have them repaired because they're likely to get worse due to weather conditions like rain, wind, or snowfall.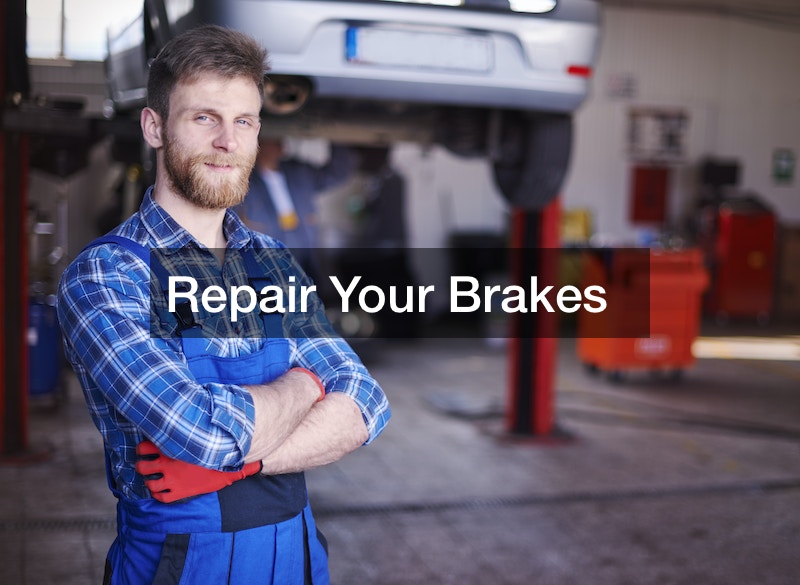 Repair Your Brakes
Your car's brakes are integral to driving safely. When working optimally, they should stop when you press the brake pedal and slow down when you gradually depress them. However, if your brakes aren't working properly, you may be in danger of having a collision with another vehicle or getting into an accident with pedestrians or bicyclists. Some warning signs indicate that your brakes need repair. If your foot goes until it reaches the floorboard when pressing on the pedal to stop or slow down, it could mean there's too much resistance in your brake system.
The pressure on your pads might not be adequate to slow you down. A soft or spongy brake pedal is dangerous and a sign of brake failure. The solution is to have the fluid checked and flushed out of your braking system. If you get into a car crash, you can experience a grinding, squealing, or screeching sound when you press the brake pedal. It could be your brakes are worn down to the metal and need replacing. Have the auto brake repair service inspect them. A brake inspection will tell you whether you need front or rear brake service or both. It is always critical to check for other damages on your vehicle immediately after you get into a car crash.
Repair Your Car's Accesories
Car accidents can be a nightmare for drivers. They cost money, waste time, and can even result in serious injuries. If you encounter a car accident, it is paramount to inspect and repair your car systems and accessories as soon as possible. If you have some experience and can afford the time, you can save by carrying out routine maintenance. While DIY can save you on costs, you need some outside help with complex repairs such as those involving electronics, car air conditioning repair, or computer systems that control modern vehicles. For these repairs, it's best to seek an expert mechanic who is familiar with the make and model of a car or truck. If you fix it yourself, you could make things worse. That will ensure that any necessary replacement parts are compatible with your vehicle's system. For example, if your windshield wiper is damaged, it won't clean off rain or snow very well, making driving dangerous for you and other drivers on the road. You may have to replace any worn wipers after an accident.
The air conditioner is vital to your vehicle's cooling system. It helps manage the temperature in your car by blowing cool air over the interior. If you notice your AC isn't working properly, it's time to repair it. If it's not working after turning it on, one of the fuses may have blown, or some other component might have malfunctioned due to the crash. A freon leak occurs when a hole in the evaporator or condenser coil allows freon to escape from the system. You can check for leaks on all the AC components and then look for bubbles or streaks on the surface of any of them. If you notice any bubbles, take your car to a repair shop as soon as possible to avoid damage to your car's engine or electrical system. An expert mechanic will also need to replace a damaged radiator before you head out onto the road again. Car alarms, for example, may become defective if their wires get affected by the impact. If this happens, you'll need to repair or replace your car's alarm system before you can drive again. If you fail to repair or replace your car's alarm system immediately after an accident, someone could steal or break into your vehicle without setting off any alarms.
Sound advice regarding car accidents is always to be polite. If you were in an auto accident, try your best to remain courteous when dealing with the other party. Don't take things personally; remember that no matter how bad you feel about what happened, it could have been worse. The last thing you want is a simple misunderstanding escalating into a full-blown legal battle.