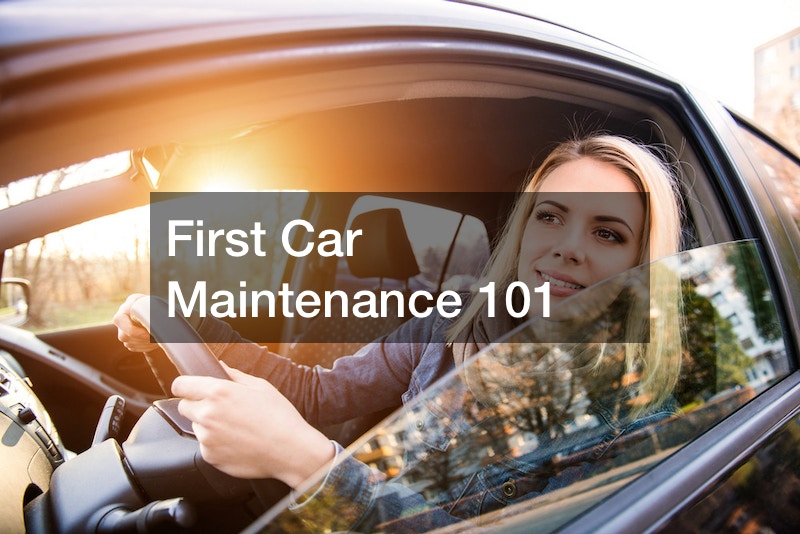 Congrats on your first vehicle purchase! Owning a modern motor is a fun experience. However, it also entails a lot of duties, such as routine maintenance. In addition to keeping your car in good working order, proper maintenance can help you avoid more expensive repairs in the future. In this guide, we'll give you a thorough rundown of fundamental car care tips that every new driver should be familiar with. Let's get going!
Buying a New Car
As a first-time automobile owner, purchasing a new car may be both a thrilling and overwhelming experience. There are numerous options to pick from, including electric cars, hybrids, and high-performance vehicles, as modern motor technology is growing quickly. It's crucial to think about your spending limit, way of life, and transportation requirements before you start buying.
Research is essential when purchasing a new vehicle. Read reviews from other car owners and compare various makes and models using web tools. Think about things like maintenance expenses, safety features, and fuel efficiency. If you intend to finance your new vehicle, compare interest rates and loan terms before choosing one.
After you've narrowed down your options, schedule some time to test drive the vehicles you're considering. Make sure the vehicle is safe, comfortable, and has adequate space for you and your passengers while paying attention to handling, acceleration, and braking. The process of purchasing a new car may be simple and fun with the correct planning and study.
Hiring Services for Different Repairs
To make sure that your modern motor vehicle is operating at its best, it's crucial to find the correct service providers when it comes to auto repairs. There are lots of automobile dealerships that provide services like tire rotations and oil changes for regular maintenance. But, you might need to look for professional services if you need repairs for particular parts like the air conditioner, windows, windshield wipers, brakes, or wheels.
Choose reputable specialists with experience working on newer cars if you need air conditioning repairs. Choose professional window installers who have the tools and knowledge to ensure a good fit if you need new windows or windshield replacements. Find a qualified mechanic who can test your brakes and replace damaged parts if you need brake repairs.
Consider roadside services that can offer emergency assistance if you encounter a breakdown on the road in addition to conventional repair shops. To get you back on the road safely, these firms may assist with jump starts, tire changes, and other small repairs. You can keep your modern motor vehicle in top operating condition for many years by selecting the best service providers for your auto repairs.
Changing a Tire
Every owner of a modern motor needs to be able to change a tire. If you have the necessary equipment and skills, you can change a flat tire on your own. Make sure your vehicle has a jack, lug wrench, and spare tire before you begin.
Start by parking your car on a level surface and applying the emergency brake before changing a tire. Using the lug wrench, loosen the lug nuts on the flat tire, and then lift the automobile off the ground. Place the spare tire on the automobile and tighten the lug nuts after removing the lug nuts and the flat tire. To further tighten the nuts, return the car to the ground and use the lug wrench.
A roadside service that can assist with this and other simple repairs may be worth signing up for if you don't feel confident changing a tire on your own. In the event of a breakdown, you might also have propane tanks and other emergency supplies in your vehicle.
You can prevent getting stranded on the side of the road and maintain your modern motor vehicle operating safely by learning how to change a tire.
Jump-Starting a Car
Jump-starting your automobile is an efficient and simple approach to get it running again if the battery in your modern motor vehicle fails. A set of jumper wires and another vehicle with a charged battery are required to jump-start a car.
Start by putting the two vehicles in a place where the batteries are near but not in contact with one another. Turn off both vehicles and attach the positive (+) jumper cable to the positive terminal on the dead battery and the positive terminal on the charged battery.
Next, connect the negative (-) jumper cable to the negative terminal of the charged battery, with the other end of the wire being connected to an unpainted metal surface on the vehicle with the dead battery.
To recharge the dead battery, start the vehicle with the charged battery and let it run for a while. Next, attempt to start the vehicle with a dead battery. In the event that it starts, unplug the jumper wires in the opposite direction, starting with the negative (-) cable on the bare metal and finishing with the positive (+) cable on the dead battery.
If your car won't start even after jump-starting it, it may require towing to a repair shop for further inspection.
Finding a Good Car Insurance Plan
Getting the right car insurance plan for your modern motor vehicle is vital in safeguarding your investment and financial security. The first step is to research different insurance providers and compare their rates and coverage options. Find a provider that offers discounts for safe driving, multiple policies, and other factors that may affect your premium.
Also, take into account the level of coverage you require when choosing a car insurance plan. Liability insurance, which pays for the harm you might inflict on others in an accident, is typically required by law. Nevertheless, you might also want to think about collision and comprehensive insurance, which will protect your vehicle in the event of a collision, theft, or vandalism.
Make sure to read the small print and comprehend all of the specifics of your insurance policy, such as the deductible and any exclusions or limitations. Think about dealing with a trustworthy insurance agent who can assist you in locating the best coverage for your requirements.
Investing in a good car insurance plan for your car gives you peace of mind knowing that you're protected financially in case of an accident or other unexpected events.
Finding a Reputable Auto Shop
Finding a trustworthy auto shop is paramount for preserving the functionality and value of a modern motor. Start your search for the best car body shops by getting referrals from friends and relatives who have had good luck with their technicians. You may also read reviews and ratings of various auto repair services in your neighborhood online.
Make an appointment to visit each potential auto shop on your list after you've enumerated them, and inquire about their qualifications, experience, and warranties. To choose an auto shop with the best knowledge and experience in maintaining your automobile, look for one that specializes in the kind of vehicle you have.
Make sure to take their communication, pricing, and customer service into account when choosing an auto shop. Choose car body shops that offer straightforward pricing and open communication about the status of the repairs.
Finding a trustworthy modern motor auto shop will help you make sure that your car receives the best possible care and maintenance, extending its lifespan and keeping its value over time.
Getting Your Car Exterior Painted
The exterior of your modern car can be painted to improve its appearance and shield it from the weather. When thinking about having your car painted, start by checking various auto body shops and comparing their offerings.
It's crucial to take care of any dents, scratches, or corrosion on the exterior of your car before having it painted. Dents and scratches are particularly present after garage door repair. Numerous auto body shops provide rust removal and preventive methods in addition to dent and scratch repair services.
Think about your personal tastes for style, the climate where you reside, and the worth of your car when choosing a paint color. You can get color samples and assistance choosing the ideal shade for your car from a professional auto body shop.
The lifespan of the paint job on your car depends on how well you take care of it and the after-painting services. These services entail routine cleaning, waxing, and avoiding exposure to inclement weather.
Taking Care of the Inside of Your Car
Maintaining the interiors of a modern motor is just as crucial as outside maintenance. Spills and stains, as well as wear and tear, are present in your car's interior every time. You can maintain the appearance and scent of the interior of your car by adhering to a few straightforward guidelines.
Start by routinely sweeping and cleaning your car's interior to get rid of dirt and trash. To keep the seats and other surfaces clean, you can also use leather conditioners and upholstery cleaners.
If the air conditioning in your car isn't working properly, you might want to get AC repairs. By lowering humidity and avoiding mold growth, effective air conditioning not only keeps you comfortable but also aids in preventing damage to your car's interior.
Use a parasol or park in a shaded place to prevent sun damage to the dashboard and other surfaces. Window tinting can also be used to lessen the amount of UV radiation that enters the car. In order to shield the carpets and seats from spills and stains, think about spending money on high-quality floor mats and seat covers.
Buying a Trailer/RV
Thinking about purchasing a trailer/RV for towing behind your modern motor? There are a few considerations to make. Start your search online, to find trailer dealers or manufacturers that offers high-quality trailers and RVs that suit your demands and budget.
Consider factors like size, weight, and features while choosing one. Check sure the RV or trailer is compatible with the towing capability of your vehicle and make sure the necessary towing equipment is fitted on your vehicle.
Make sure the trailer or RV matches your wants and expectations by taking it for a test drive or for a tour before finalizing a purchase. Look for amenities like cozy sleeping quarters, enough storage, and useful kitchen and toilet facilities.
Along with the price of fuel and camping fees, it's crucial to take into account the expense of maintaining the trailer or RV. When planning your budget for the purchase, be sure to account for these costs. Check out local trailer repair shops for quotations.
Experience the freedom and adventure of living on the road with your contemporary motor vehicle by taking the time to properly consider your needs and wisely choose a trailer or RV.
The Importance of Regular Car Maintenance
Regular motor vehicle maintenance is essential for keeping the car in good shape and increasing its lifespan. You can identify little issues before they grow and become more costly to solve by following the manufacturer's recommended maintenance schedule.
Oil changes, tire rotations, brake inspections, and fluid checks are examples of routine maintenance procedures. These repairs can help maintain your car's smooth operation, stop breakdowns, engine failure, and brake system issues, and increase fuel efficiency. These issues not only pose a safety risk but can also be costly to repair.
In addition, make sure to handle any strange noises or performance problems right away. Ignoring these red flags could result in later, more significant issues.
Overall, performing routine auto maintenance is paramount to being a responsible modern motor owner. You can experience a safer, more dependable, and more effective driving environment by staying on top of basic maintenance duties and taking care of concerns as soon as they arise.
In summary, proper maintenance is crucial for the longevity, safety, and performance of your modern motor car. By following the tips and recommendations in this guide, you can take the necessary steps to ensure your car stays in top condition for years. Never forget, always be careful on the road.